← Back to portfolio
Japan's Strange and Beautiful Sounds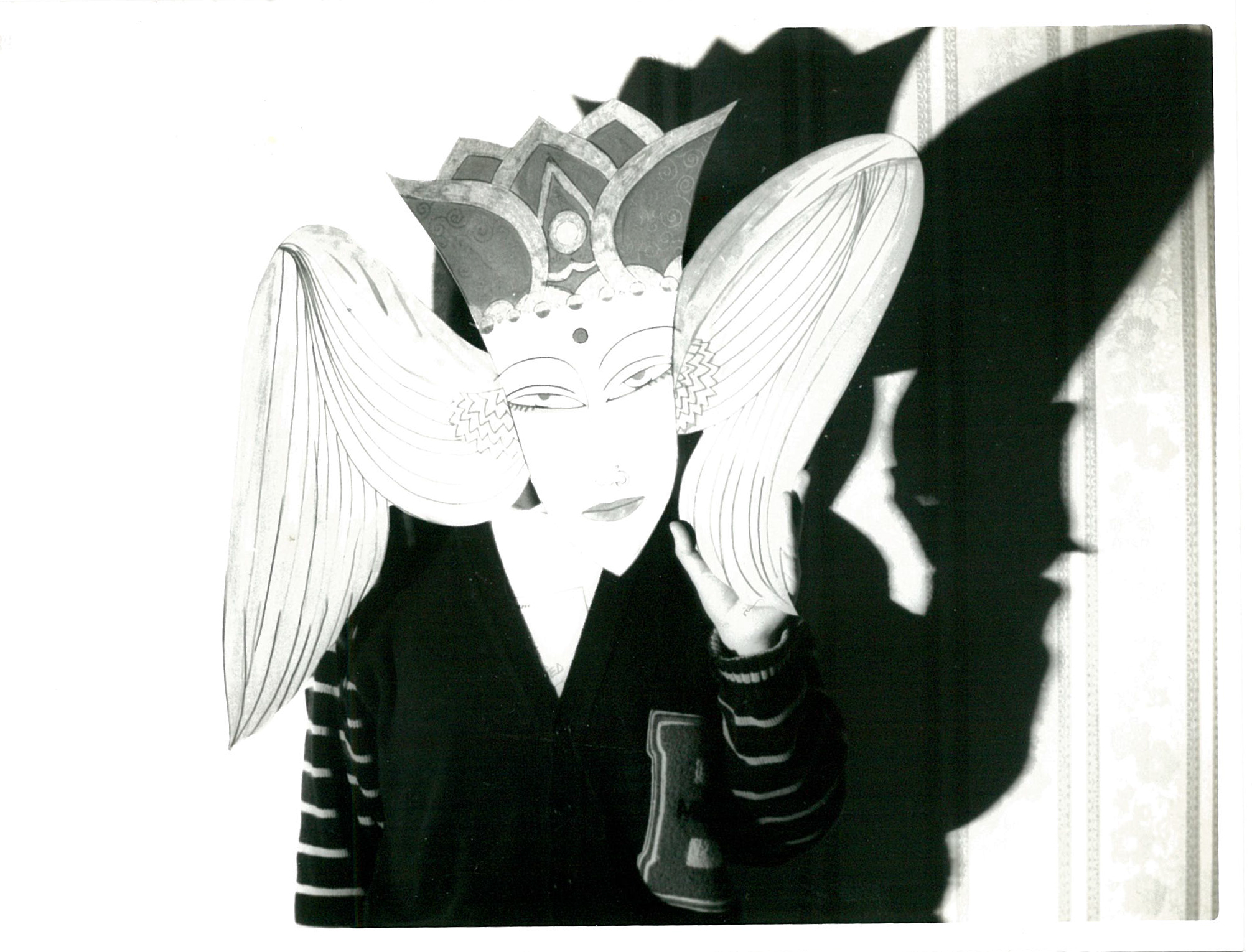 This article by Giacomo Lee was originally published in issue 8 of print magazine Long Live Vinyl,
released in October 2017.*
---
Conversations on Japanese music usually start with the late 70s and the debut of synth-pop trio Yellow Magic Orchestra (whose Behind the Mask was famously covered by Michael Jackson) and end with J-pop, that glorious multi-coloured beast which rose with the advent of the CD in the 90s. In between, though, is a whole forgotten era of records that have yet to see a re-release or, in some cases, even an original release outside of Japan, regardless of format. We're talking about music of a strange and beautiful type which in recent years has seen a remarkable upsurge in interest from foreign vinyl fans not afraid to add a little adventure to their collections.
The recent focus on 1980s sounds from Japan arguably began with a clamour for the release of two rather different records. The first album in question, Utakata no Hibi, was the final one by a six-strong band of brothers calling themselves Mariah. Much like the rest of the band's discography, it came and went in 1983 without particular fanfare, nor any international distributor. The latter is no surprise; not many alternative artists besides Yellow Magic Orchestra and synth legend Isao Tomita had been picked up for release in the States or Europe by this point. 
Something strange happened, though, when, almost three decades after the album's release, examples of Mariah's unique collision of art-rock and exotic mantra-filled mysticism began to make their way into popular online mixes. A CD re-release by Colombia Japan in 2009 helped the legend grow, as Western fans clamoured for a new wax edition to experience Mariah's kaleidoscope of world sounds in richer fidelity. Prices of the original rose as the word spread, but nothing was happening either side of the globe; skip to 2015, when Utakata no Hibi found its home again on vinyl thanks to a joint release from labels Palto Flats and We Release Whatever The Fuck We Want (WRWTFWW). 
The fact that America's Palto Flats didn't specialise in Japanese releases beforehand showed the album's crossover potential. "I think it's an extremely accessible record, which helps," agrees Palto boss Jacob Gorchov.  "I'm amused sometimes that some folks don't know the backstory, which I think indicates that people like good music regardless of where it's from - that context isn't essential to enjoying something in a direct way."
Arguably, Mariah's record doesn't even sound typically Japanese. Many of the lyrics are sung in Armenian, for example, as drum rhythms borrow from distinctly African roots; other sounds, meanwhile, travel in climes ranging from India to Southeast Asia. 
This miasma of styles is arguably what gave the record its cult status, with its overall success convincing Palto Flats to put out another rare Japanese LP from the same year, Through the Looking Glass by Midori Takada.
This lean four-track collection, originally put out by the major RCA Red Seal, stands in heavy contrast to the collaborative and production-heavy methods of Mariah. Recorded over the course of two days by one woman, the minimalism of Takada's music reflects its humble backstory, sounding very little like the rich and luscious explorations of its counterpart. It's the final track - Catastrophe - though, which finds common ground between both albums, playing out as it does with an infusion of African percussion.
Lunar Tunes
The success of both albums has led to more Japanese re-releases from the two labels. Last September saw Switzerland's WRWTFWW re-issue Lunar Cruise, the 1990 collaborative album by Midori Takada and Masahiko Satoh, which they describe as 'the best kept secret in the Takada discography.' "It's somewhat of an under-the-radar masterpiece," explain Stephan Armleder and Olivier Ducret from the label. "A marimba and minimal percussion set-up vibrantly mixes with synths, a sampler and an acoustic piano. It's absolutely gorgeous, a great companion to Through The Looking Glass."
Palto Flats meanwhile brushed off a 1982 LP by one of the Mariah members, Yasuaki Shimizu's Kakashi.  The album is considered to be Shimizu's best solo work, with hints of his main group's wandering eclecticism coming head to head with his own free-form jazz stylings. "I'm happy about the reappraisal of both Mr Shimizu and Ms Takada's work," says Gorchov. "They're going to be playing shows now as well - people don't always realize these are lifetime musicians with a body of work that spans decades."
The Uncommercial Sounds of Victor

Discussing the obscurity and value of the original records, it can be easy to forget that such distinctly uncommercial releases were actually put out by major labels, or subsidiaries owned by the big names such as Colombia and Alfa Records. The most prolific and perhaps bravest of these was Victor, the music branch of electronics giant JVC. The most singular release associated with Victor is its most mysterious and sought after, the only LP by a short-lived project known as Aragon. Released on sub-label Invitation in 1985, the aponymous Aragon comes clouded in a veil of secrecy. Its front cover bears little resemblance to the music; like an oblique still from a horror movie, it shows an imprint of a hand trapped in the edge of a particularly grimy door. The sleeve notes give minimal details of the musicians involved, while cryptic track titles heighten the sense of unease. That's until you listen to the music, though, which is some of the most startling and halcyon you'll ever hear. It's an 80s record, but the music is timeless, of no fixed era. Some tracks have the hushed cordiality of medieval chamber music; others float in on synth waves beneath almost operatic vocals. It is also a displaced record, hard to pin down to any geography other than what American trumpeter Jon Hassell defined as the 'fourth world', an imaginary region of music that comes from the blending of traditional folk sounds with Western styles and modern technology.
The most famous release from Victor outside of Japan is probably the soundtrack to groundbreaking anime film Akira, the sci-fi tale of a bunch of Tokyo biker kids fighting dystopian forces. Again, we find a surprisingly uncommercial decision with regards to the soundtrack, as the producers behind the one-billion yen project opted to go with music from a freak folk collective whose transient membership numbered in the hundreds. Geinoh Yamashirogumi was the name of the act, and their glacial gamelan compositions for Akira were released across two records by Victor in 1988, the year of the movie's release.
"It just shows that taking chances on a non-traditional approach to film music often brings unique results," says Jean-Christophe Chamboredon of Milan Records, the esteemed soundtrack label that brought the Akira soundtrack back to wax last autumn. 
"To me, these are the types of experiments that bring excitement to film music. The opening scene, with the building of Neo Tokyo, the bike chases and that amazing piece of score using traditional Japanese instruments with the voices screaming? It's just the best!"
In an interesting side note, the Akira soundtrack featured members of Aragon playing as part of the more stripped-down ensemble that Geinoh Yamashirogumi's founding father, Tsutomu Ōhashi, employed on the movie. It was said that Ōhashi was so impressed by the Aragon LP that he invited the group to work with him on the feature, another reminder that despite being a major label, Victor truly did have the feel of an art commune.
YMO & the Electronic Revolution 

Yet to be mentioned so far are the band who arguably popularised synth and electronic music in Japan. Yellow Magic Orchestra, or YMO as they're more commonly known, became ubiquitous in 1980s Japan through the release of classic records such as Solid State Survivor and Technodelic, which are often considered essentials in the electronic-music field. Their success opened the floodgates to equally remarkable synth-pop albums such as Logic System's Logic and Colored Music's Colored Music, both hailing from 1981.
"I think YMO are all over so much Japanese pop, electronic, experimental music from this era," says Todd Marriott, owner of new UK label Lag Records. "They might have produced, written, performed, or just inspired these artists. You can hear their influence everywhere." Lag's first release is the 1986 single Neo-Plant by Koharu Kisaragi, produced by YMO member Ryuichi Sakamoto. The pair's only collaboration is an off-the-wall synth pop excursion that Marriott describes as highly innovative and pioneering. "It's evident that Sakamoto and Hosono are both fantastic songwriters and composers, and that has helped their longevity," he says, namechecking another YMO member known for his production work, Haroumi Hosono, whose works ranged from starry-eyed pop like Chiemie Manabe's Fushigi Shōjo (1982), to the stellar ambience of Inoyama Land's Danzindan-Pojidon(1983).
Hosono's own solo works are also well-regarded; before YMO he had a collection of albums to his name that dabbled in some pretty outré soundscapes. Cochin Moon, from 1978, is the best known of these, an LP that's both a visual and auditory delight. Inspired by a trip to India, and intended as the soundtrack to a fictional movie, Cochin Moon somehow leaps from Bollywood one second to bleepy electronica the next. The colourful 'collage' feel of the music is reflected in a gorgeous front cover by prominent graphic designer Tadanori Yokoo, fittingly beguiling artwork for a record which - when a limited reissue was arranged in Japan for Record Store Day 2016 - sounded as delightfully oddball as it did in 1978. 
With all the re-releases mentioned above, along with a forthcoming Japan Archival Series from Seattle's esteemed Light in the Attic, there clearly has never been a better time to take a walk in the fourth world and navigate these obscure gems on vinyl. When asking the various labels about why there's a sudden supply and demand for these records, Jacob of Palto Flats has one theory. "I think there's definitely a primary interest in this general aesthetic of sound, shared by all these artists," he says. "Sounds that are of interest to listeners now - world, new age, folk, electronic."
Jean-Christophe from Milan Records has another theory. "I remember going to LA's Anime Expo a few years ago and there were only around 20,000 attendees. The 2016 edition had more than 100,000! There is a renewed interest in Japanese media in the USA, with anime series such as Attack On Titan, and Hayao Miyazaki films such as Spirited Away."
"These are unique, timeless and insanely great albums," say WRWTFWW's Stephan and Olivier when giving their own take. "Such beautiful music must be heard and made available to all." Vinyl lovers will agree. Thanks to the labels and aficionados, these lost classics are now back, with no chance of going away this time. Long live the strange and beautiful sounds of 1980s Japan!
*Some slight updates have been made for this 2018 republication.